ANZAC Day in Canada
Ottawa
Date and time: Wednesday, 25 April 2018 at 9:00am
Venue: Canadian War Museum, LeBreton Gallery, 1 Vimy Place
Dress: Ceremonial uniform with medals or business attire
For any queries contact Susan.Zaporzan@dfat.gov.au
The event is open to public.
St John's, Newfoundland & Labrador
Date & time: Saturday, 28 April 2018 at 10:50 am
Venue: Branch 56 Memorial Cairn, The Royal Canadian Legion, The Boulevard, St John's.
For the public it is a service only, the reception is private and by invitation only.
Contact: 1RNFLDSt.Johns@forces.gc.ca
Kingston
Date: Wednesday 25 April 2018
Time: 05:30 am
Venue: Fort Fortenac
Dress: Uniform with ribbons/Business attire
Details: A Shotgun Breakfast will be served in the Mess after the service.
RSVP: andrew.behan@forces.gc.ca by 18 April
Toronto
Date and time: Wednesday, 25 April 2018 at 5:30am (Dawn Service)
Venue: Canadian Forces College, 215 Yonge Boulevard, Toronto M5M 3H9
Dress: Ceremonial military uniform or business attire
Gunfire breakfast to be served shortly after the Service.
Organised by: Australian Consulate and the Canadian Forces College
Contact: To register attendance, email Australian.ConsulateToronto@austrade.gov.au or call (416) 323-4289 at the Australian Consulate-General, Toronto
In order to register, please provide your name, address and contact number. (These details are required for any guests who will be accompanying you). Additional info: Attendance is open to serving military personnel and the general public, subject to registration. As the service is held on a Canadian Forces Base, all civilian personnel are required to register their attendance through the Australian Consulate-General, Toronto to allow entry. Failure to do so will prevent entry to the base. Please note, photo identification for adults is required on the day.
London
Date and time: Wednesday, 25 April 2018. The Dawn Service starts 5:40am sharp
Venue: Parade ground at RCR Wolseley Barracks, 701 Oxford Street East, London
Additional info: Entrance and parking off 701 Oxford St E. Please plan to arrive at least 5 minutes before the ceremony starts.
Following the service, breakfast will take place at:
Boler Mountain Chalet Concourse Dining Room
689 Griffith Street, London

The service will be followed by hot breakfast ($13.00 per person). Price includes tax and tip.
RSVP: shearers3@hotmail.com by 13 April
In the memo section of transfer please list names of people attending.
http://aussiesandkiwis.blogspot.com.au/
Winnipeg
Date: Sat 28 Apr 2018
Time: 17:00 – 22:00
Venue: Scandinavian Cultural Centre, 764 Erin, Winnipeg
The service will be followed by a POTLUCK dinner.
http://downunderclub.mb.ca/
Edmonton
Date: Sun, 22 April 2018
Time: 10:00 am – 1:00pm
Venue: The Brigadier Jefferson Armoury, 11630 109 St NW, 2nd Floor, Edmonton, Alberta
Supported by: the South Alberta Light Horse
The ceremony follows the lines of a traditional remembrance service in the presence of Edmonton's veteran soldiers, Australian and New Zealand expatriates, community representatives and military community.
Members of the public are welcome to attend.
Doors will open at 10am for a traditional ANZAC coffee. Free Parking is available, all vehicles must be registered on arrival.
Military members are invited to wear their ceremonial dress with medals. All attending veterans, and members of public should maintain a higher standard of dress that is expected of memorial service.
Following the service there will be light refreshments and an open cash bar available.
Calgary
Date: Wed, 25 April 2018
Time: 7:00 pm – 7:30pm
Venue: Central Memorial Park, 1221 2 St SW
Hosted by: DownUnder Social Club of Calgary
Ceremony is for all Aust & NZ Expats as well as any Canadian military members/family members that have assocations with the ANZAC's or any Aust & NZ military efforts since WW1. Ceremony followed by a light reception at the Kensington Legion.
https://www.facebook.com/events/161423331347265/
Vancouver
Date: Wednesday, 25 April 2018
Time: 5:30pm gathering for 6:00pm start
Venue: Victory Square, corner West Hastings and Cambie Streets, downtown Vancouver
Contact: info@canzba.org, 604-694-6161
Additional Info: This is a public event organized by the Canada, Australia & New Zealand Business Association, for more information please visit www.canzba.org
Join us after the service at Moose's Down Under located at 830 West Pender Street Vancouver (reservations are recommended 604-683-3300)
Comox
Date: Saturday, 21 April 2018
Time: 12:30pm
Venue: HMCS Quadra
Hosted by: HMCS Alberni Museum and Memorial and 19 Wing Comox
RSVP: alberniproject.org or 250-897-4611
http://alberniproject.org/viad.html
ANZAC Day in Bermuda
Date: Wednesday, 25 April 2018
Venue: Royal Bermuda Regiment, Warwick Camp, South Shore Road, Warwick
For further information contact jane.chapman1@gmail.com or +1 441 599-5000.
C!RCA's special presentation - Opus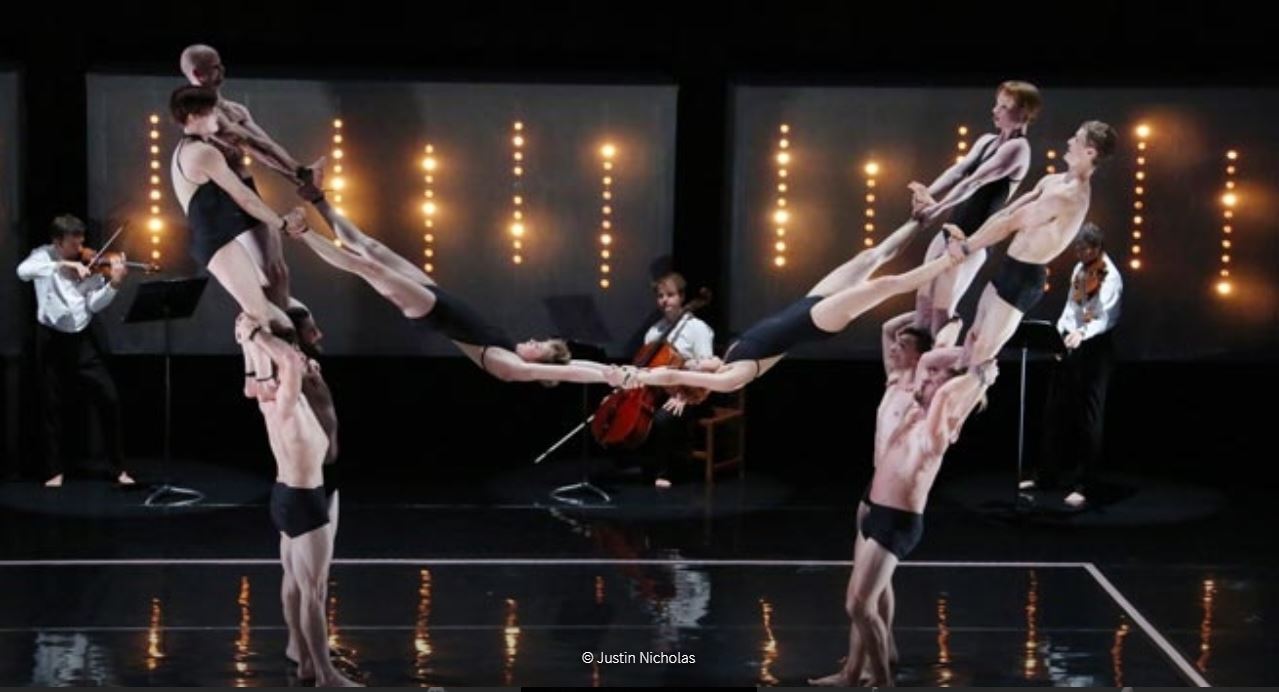 Testing the limits of their art form, internationally acclaimed Australian innovators Circa blur the lines between circus, dance, movement and theatre in works that are visually and emotionally arresting. In Opus, 14 astonishingly acrobatic dancers move from dislocated stillness to violent explosions, morphing into fantastic geometries of bodies soaring through space.
The presentation will take place at the National Arts Centre (NAC) on Saturday, 5 May 2018 at 8:00pm.
To book tickets visit: https://nac-cna.ca/en/event/15926
A Work-in-Progress showing of a new work by artist Antony Hamilton
Antony Hamilton is a Melbourne-based Australian dancer and choreographer in the first year of his term as International Resident Artist at Dancemakers.

Antony will be showcasing a new work with local dancers Michael Caldwell, Meryem Alaoui, Anna Finkel and Jolyane Langlois and slated to perform in 2017.
Associations and Activities
Expatriate groups across Canada
DownUnder Social Club of Calgary
DownUnder Social Club of Edmonton

Australian Rules Football
Ontario Australian Football League
Ottawa Swans Australian Football Club

Cricket
The Ottawa Valley Cricket Council

Australian Wine Societies
The Australian and New Zealand Wine Society of Ottawa
Australian Wine Society of Toronto
Australian Wine Society of Calgary